Meet "The Mira Show"
Lead Artist Mira Treatman to launch new ensemble for the 2018-19 season.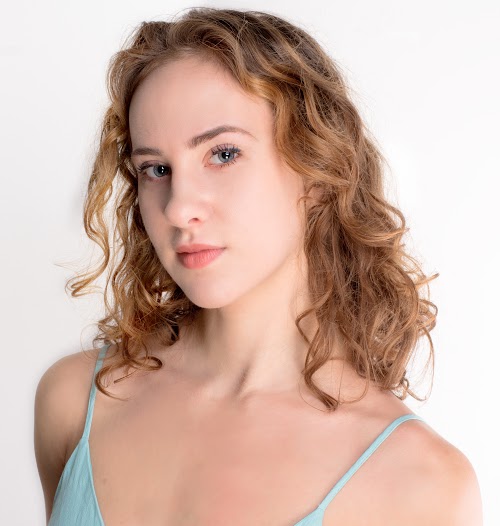 Marisa Illingworth, a recent graduate of the University of the Arts with a BFA in Dance, is a dance artist in Philadelphia, PA. Since graduating, she has taken great pleasure in performing for Shannon Murphy, Meredith Stapleton, Haylee Warner, Sean Thomas Boyt and Katherine Kiefer Stark. She values a heightened sense of emotional, social, and political awareness in physical practice and in every day life, and is very excited to continue learning, questioning, and collaborating with fellow artists in Philadelphia.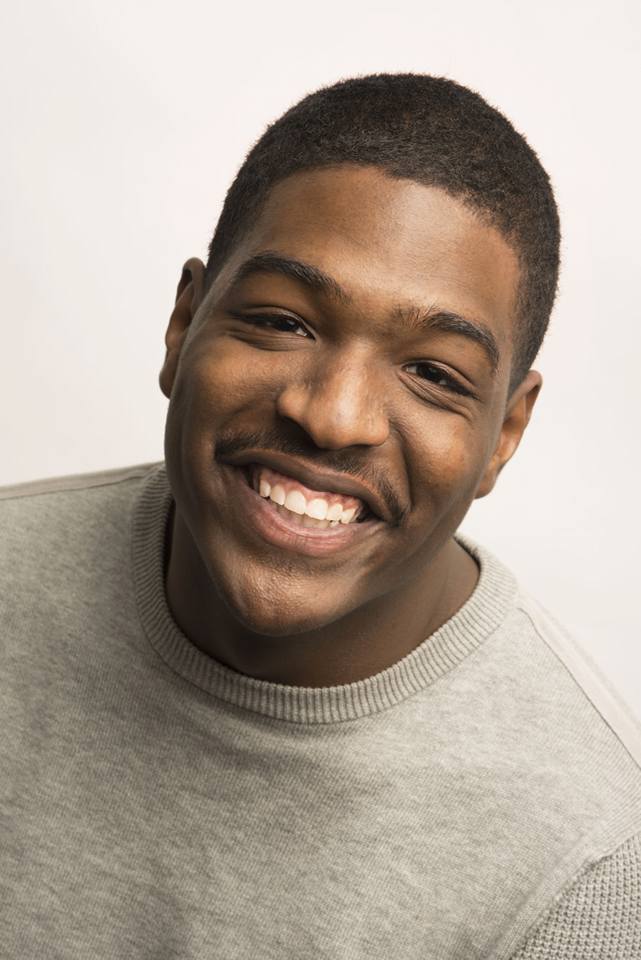 Brennen is a theatre artist who recently graduated from Bates College with a BA in Theater and Rhetoric. He is an actor, singer, and mover who finds great joy in movement and dance-based performance. His performance credits include Rent (Benny), The Wiz (Scarecrow), and Hunchback of Notre Dame (Clopin Trouillefou, among others. Through his time as a performer, he has found that ensemble-driven work and collaboration is his most powerful way to connect to others and gain more perspective of the world.
Vanessa is a devised theatre artist currently based in Philadelphia. Spurred by her training at Double Edge Theatre, Vanessa strives to blend high spectacle, dynamic movement, and interpersonal storytelling in the context of ensemble-based theatre making. Recent highlights include Antigone in Antigonick (dir. Dan Rogers & Eric Ruin), a chorus role in Double Edge Theatre's Ashfield Town Spectacle, and a creator/performer role in a new work titled Scape-ing with Kaleid Theatre.
Vanessa holds a BA in Theatre from Mary Baldwin College, and is currently pursuing a graduate certificate in Devised Performance at the Pig Iron School. She relishes any opportunity to work with vibrant collaborators who are interested in using the physical and experimental boundaries of theatre as grounds for social inquiry.
Bailey Roper (they/them) is a Philly based performing artist and educator. Recently they have appeared off-Broadway in GALATEA (Phyllida) at The Women's Project NY as part of the Pipeline Festival. Philly credits include: Twelfth Night (Shakespeare in Clark Park), The Last Door (Ethos Co.), I'm Not Myself Today (Plant Me Here), Midsummer Night's Dream (Puck u/s at The Arden), Young Voices Monologue Festival (Philly Young Playwrights). They are a company member of the Philadelphia based performance collective, Plant Me Here, as well as the Jersey based circus arts group, Ethos Physical Theatre Company. Bailey is a teaching artist for Theatre Horizon and Wolf Performing Arts Center. www.baileyroper.com
Margot Electra Steinberg graduated from Muhlenberg College in 2016 with a BA in Dance with concentrations in Choreography and Teaching, and minors in mathematics and Spanish. She has since been teaching, choreographing, improvising, and performing in and around Philadelphia.

Margot has performed works by Donald McKayle, Sharon Vazanna, and Randall Anthony-Smith, and has performed for The Naked Stark, Meredith Stapleton, Lauren Linder, Lyons & Tigers, Vervet Dance, Paige Phillips, and Sean Thomas Boyt, and has choreographed in collaboration with Celine McBride. She has previously taught for the Muhlenberg Community Dance Center, Buckingham Dance Studio, Napoli School of Music and Dance, and in senior living facilities in the greater Philadelphia area through Dancin' Chairs LLC. Margot is currently teaching dance to children at PlayArts, the Koresh Kids Outreach Program, and Lume Art Studio.
Mira Treatman is a dance-theatre artist who creates performances stemming from experimental research. Described by Julius Ferraro in thINKingDANCE as "not graceful," she works to reframe what dancing bodies mean on stage, screen and site. Her work has been presented at Dixon Place, Goldilocks Gallery, the Sandy Spring Museum, and Glasshouse. She has performed in works by and with Sylvain Emard, Irina Varina, Katherine Kiefer Stark, Zornitsa Stoyanova, Headlong, and Teatro Linea de Sombra/Cie Carabosse. In 2017, she was an artist in residence at Arts Letters & Numbers. She is a 2018 participant of LANDING at Gibney Dance under the mentorship of Miguel Gutierrez.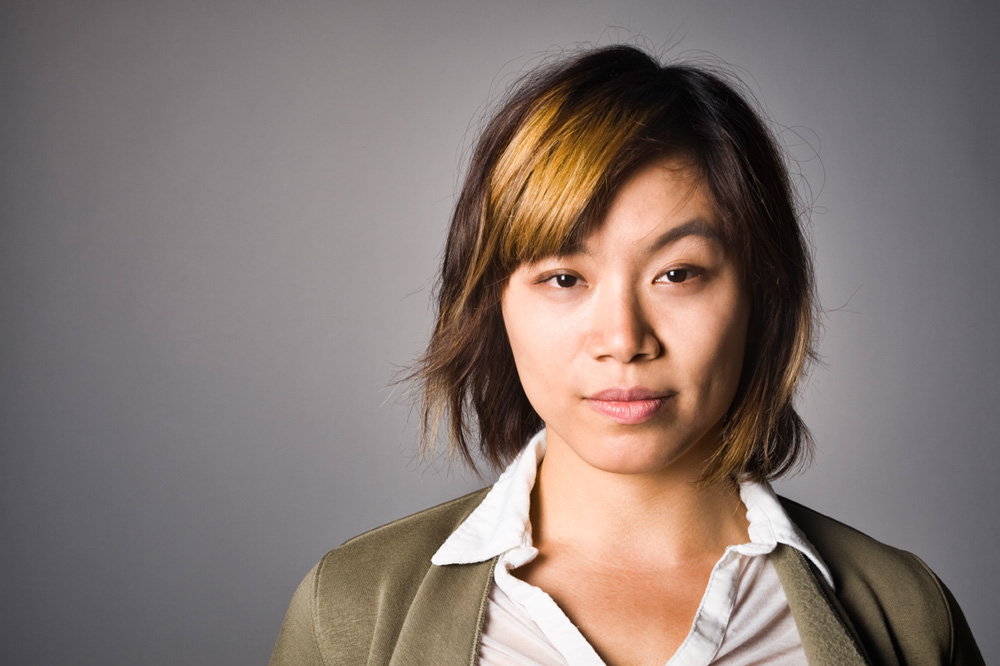 Tina Wang is a movement performance artist and RYT 200 certified yoga instructor, with modern dance training and a disposition to move from a place of dynamic muscular tension. She tends to dance in a powerful body with the intent of showing the gamut of visceral emotions within conflict and conflict resolution. She strives to perform work that is evocative and communicative to her audiences.
She began her dance training under Sonia Franco de Batres of San Salvador, El Salvador as a late beginner ballet student. While attending Washington University in St. Louis, her moving body further trained in ballet, Horton, and jazz technique, gaining performance experience under The Slaughter Project led by Cecil Slaughter. She further perused her training at Peridance Capezio Center's 2-Year Certificate Program under the guidance of Liza Kovacs and Marlena Wolfe. After intensive studies in ballet, Horton, Graham, and Limon, she worked with choreographers and directors in devised dance and theater works, including The Next Stage Project, Francesca Harper, Maija Garcia, Tatiana Pandiani, Mark Dendy, Born Dancing, and others. Her training in Iyengar and vinyasa yoga have also influenced her movement ideas and forms.
Her experience working with The Moving Company shifted the framework she thought about the potential of dance movement collaboration with other art forms. Since then, she has pursued performance work with artists including Tamar Ettun, Tingying Ma, and others within the intersection of experimental dance and moving installations. Her live performances have been Leon Charney Resolution Center (Israel), Lincoln Center, Madison Square Park, Bryant Park, La Mama, Abrons Art Center, Dixon Place, Fridman Gallery, Lower Manhattan Cultural Council, Judson Church, St. Mark's in the Bowery, Ailey Citigroup Theater, Peridance Capezio Theater, Javits Center, Wild Project, Triskelion Arts, Riverside Theater, Watermill Center, Queens Museum, Katonah Museum, The Cutting Room, Schermerhorn Theater, Times Square 10, TCS Marathon, Summerstage, and Boston's Paramount Center.